Giovanni Pinosio, designer of the imagination
An artist who uses iron wire to create unique spaces and objects. Giovanni Pinosio, with his iron wire sculptures, embodies just that: an artist responsible for the happiness of the space he decorates.
Riccardo Benedini
October 2021
October 2021
Share
pdf
Contacts
Concept:
Giovanni Pinosio
Descrizione:
The Artist of Iron Wire
We create entire spaces and unique furnishing accessories for private homes, companies and shop windows. All our pieces are very light and therefore easy to move and place wherever is desired. They are also perfect for setting up events and temporary solutions. We organize workshops and wire sculpture lessons by appointment.
Furnishing a space means imagining. Imagining being part of it with a shape, a material, a dimension, a weight. In no time, all these characteristics rise as witnesses of our imagination and, in that instance, we accept to be a key player in an invisible geometry. We then give a soul, a taste, an appearance, and often a smell to that geometry. We begin to have a conversation with its contours. Simply put, we feel responsible for its happiness.
Giovanni Pinosio, with his iron wire sculptures, embodies just this: an artist responsible for the happiness of the space he furnishes. His Venetian atelier is a surprising laboratory, where dozens of bodies and objects come to life by embroidering the air around the visitor and transforming the entire scene into a dreamlike dance of forms in dialogue.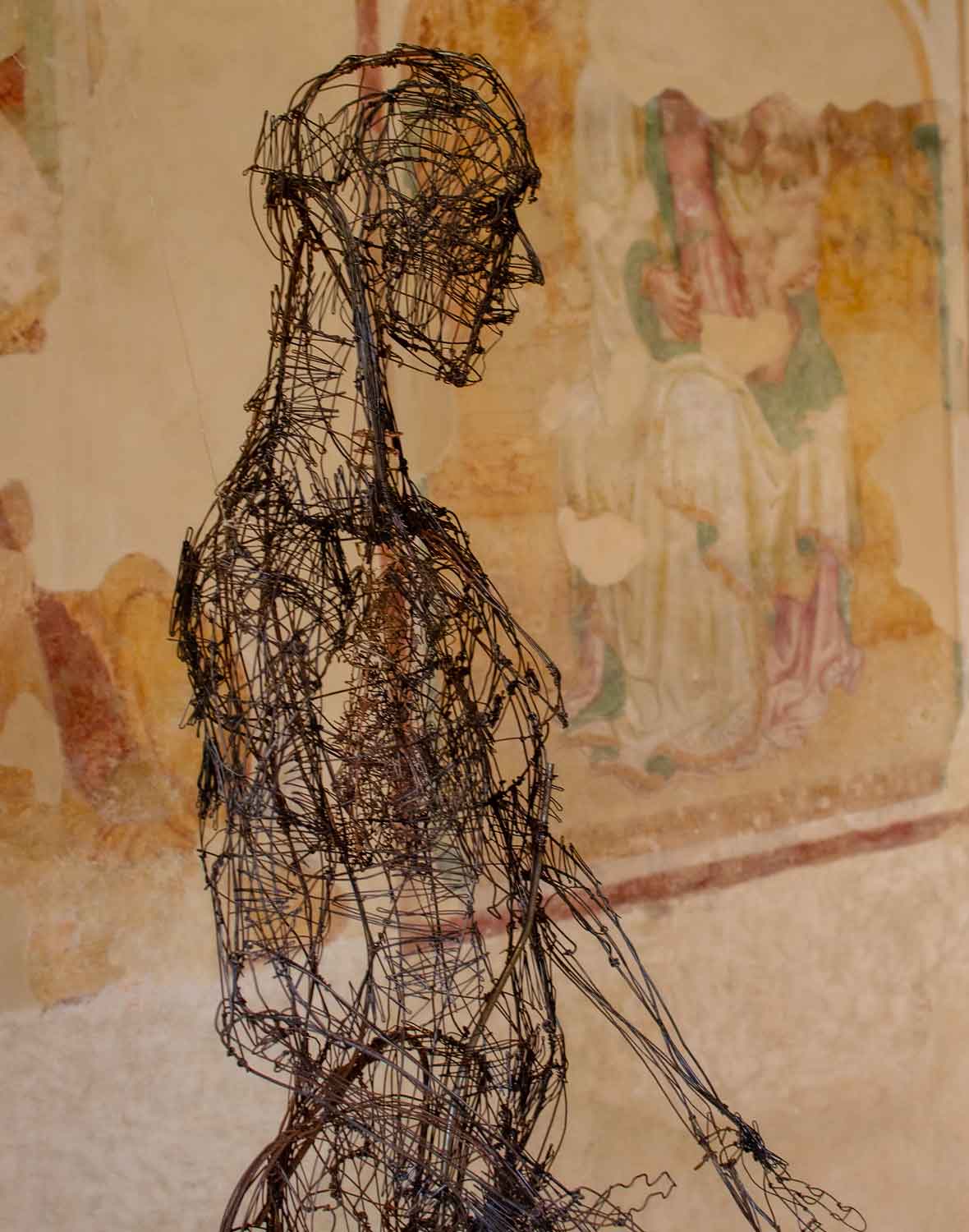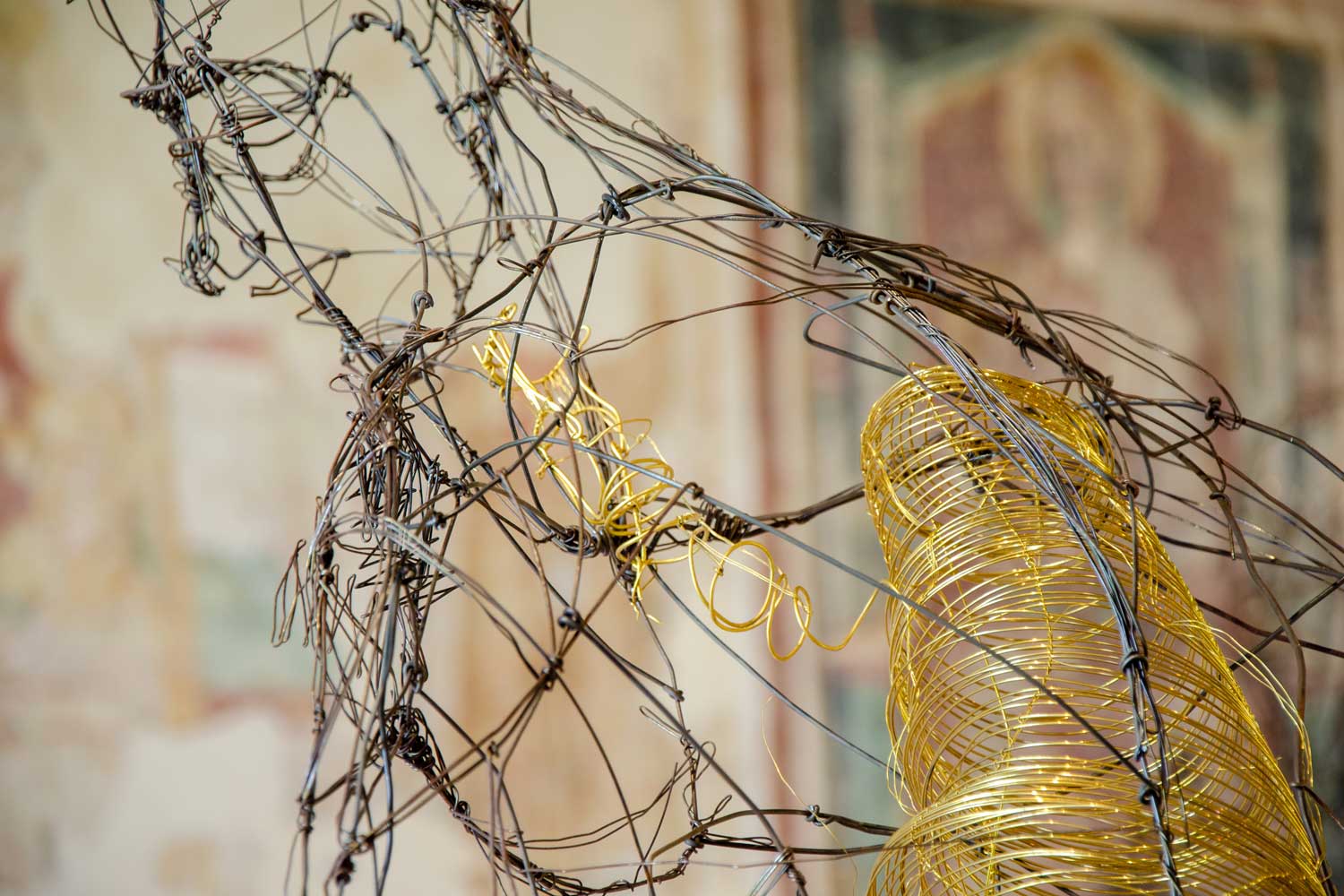 "Working with iron wire fascinates me because of what it arouses in me: reflection, waiting, silence, the relationship, the plot but above all the musicality of a line that is worked harmoniously and continuously".
Giovanni Pinosio
Born in 1991, Pinosio graduated in Sculpture at the Academy of Fine Arts in Venice. During his studies, he deepened his knowledge of the anatomical drawing, which he then made three-dimensional applying it to the sculpture and using iron wire. The choice of this material, strong and delicate at the same time, falls into its excellent function as a connector between drawing and sculpture and vice versa, allowing the artist to depict bodies and objects whose structure interacts with the space that surrounds them. They are lines that are "pure drawings in space", where it is the thread that creates the void and for which it is the artist's voice. Pinosio's works are empty sculptures and therefore, act as a sounding board for a story told by the shapes themselves to the environment that welcomes them.
Therefore, faithful to his own imagination, but flexible in knowing how to match the needs of the place he is asked to "dress up", Giovanni Pinosio uses his art to design and creates spaces with a unique flavor. His artistic research led him to populate spaces not only with bodies but also with objects and furnishing accessories, such as chandeliers, mirrors, clocks, chairs, three-dimensional paintings and extremely personalized ornaments. A design that creates empathy and questions the observer thanks to its changing shapes and volumes, depending on the point of view. A three-dimensional game capable of overturning the parameters of every good interior decorator and surprising in its irreverent but refined movement.
For more information on the presented product fill out the form, we will contact you as soon as possible.
Giovanni Pinosio, designer of the imagination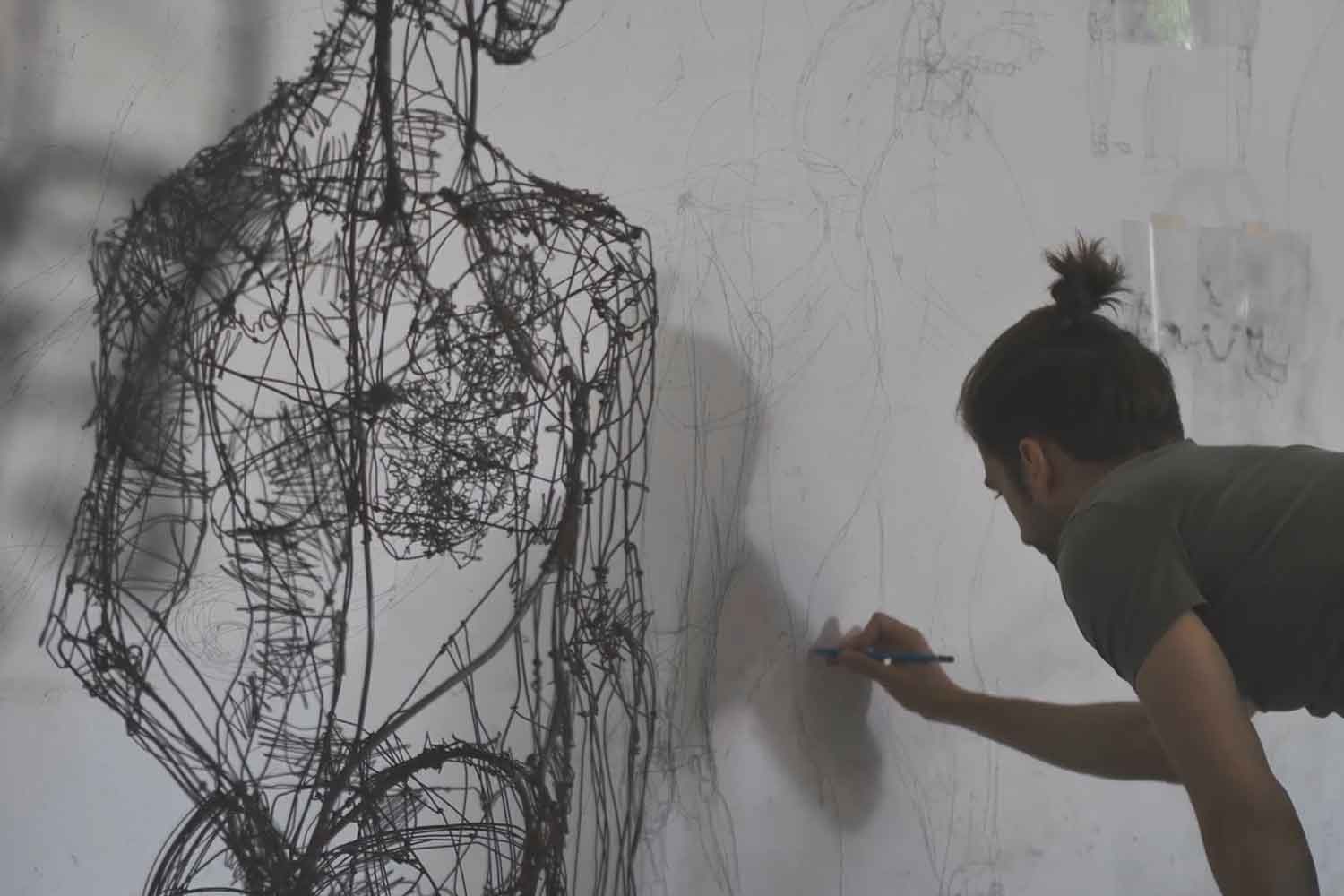 Contact form
Fill out the form for more information. Thank you, we will get back to you as soon as possible.